Survival Water Purifier: Avoid Drinking Bad Water with a Quality Water Purifier
In the event of an apocalyptic disaster, having a survival water purifier will be essential to you and your family's survival. Water is essential to human survival and you need to make sure that you have a way to get access to clean water if an unexpected disaster arises.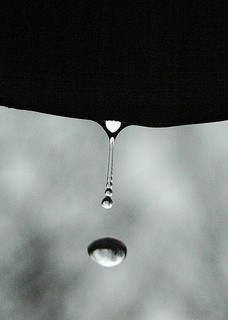 Photo courtesy of pirateyjoe
In a man-made or natural disaster, you may be in a situation where the only water you have access to is not clean. The best way to get clean water in this situation is to make sure you include a purifier with your supplies. Plenty of purifiers are available for purchase depending on your budget and needs.
SteriPEN Sidewinder
The SteriPEN Sidewinder is a unique and helpful survival water purifier. It is powered by hand crank and does not require batteries. It is also small and easily portable. The Sidewinder can purify a liter of water in approximately 90 seconds and can disinfect up to 8000 liters. The SteriPEN Sidewinder uses UV (ultraviolet) rays to destroy many different types of bacteria, protozoa and viruses commonly present in water thus making it safe to drink.
When the purifier exposes the water to UV rays, the UV light disrupts the bacteria's DNA, making it impossible for the bacteria to reproduce and make you sick. The Sidewinder costs around $100 and many online reviews state that it is worth the money.
SteriPEN Journey
SteriPEN is a very popular brand of water purifiers and the Journey is their top of the line survival water purifier. Like the Sidewinder, the Journey is a UV purifier, however, the SteriPEN Journey has a LCD screen that shows how much more water you can purify as well as how long it will take to purify. It also lets you know when the water is safe to drink.
The Journey purifies up to one liter of water at a time and works very fast, taking only 48 seconds to purify 16 ounces of water. The lightweight Journey, at 4.5 ounces, can purify up to 8000 liters of water. The SteriPEN Journey is battery powered and comes with two disposable, non-rechargeable batteries and a carrying case. The SteriPEN Journey costs approximately $120.
Katadyn Purifiers
The Swiss company Katadyn makes another popular survival water purifier. Purifier lines include the Endurance Series, which focuses on durability and the ability to function in extreme conditions; the Backcountry Series, which is designed to be lightweight and durable for campers and hikers; and the Ultralight Series, which are some of the lightest products on the market. The Ultralight Series are usually designed for one person to use.
Katadyn MyBottle Purifier
If you are looking for something portable, you may want to try the Katadyn MyBottle Purifier. This purifier is a water bottle that purifies the water as you pour the water into the bottle. The filter helps remove bacteria, protozoa, viruses and small particles. The bottle requires no batteries or chemicals. The bottle holds up to 600 ml at once and weighs 260 grams.
Survival Water Purifier Tablets
If you are looking for a quick, easy, portable and inexpensive way to purify water, you may want to look into water purifier tablets. These tablets are not meant to be used on a regular basis, but can be a great help in an emergency when you are not able to carry around a water purifier. Tablets usually include tetraglycine hydroperiodide and cost around $5 for a bottle of 50.
A survival water purifier is an essential component for anyone looking to prepare for an apocalyptic disaster. A large variety of purifiers are available and prices vary depending on the quality as well as what features for which you are looking. Providing clean drinking water is one of the most important parts of survival preparedness.
Return from Survival Water Purifier to Survival Water
---
---

Print This Page