About me – how did this all begin?
About me…..so you wanna know about me?
Hi, I'm Nicholas Lynn Owens and I am the owner of www.apocalypse-survival.com. It's good to see you here.
Although the title seems a little doom-laden, if you have been reading this site and digesting the knowledge you're possibly 90% ahead of everyone else.
This site will give you not only the "stuff" you need to survive but also the know-how to use that equipment properly. Which is just as important as selecting the right kit for your survival scenario.
Plus we'll also keep you informed on current news, and exciting literature that should give you an advantage over others. Knowledge is ALL in this day and age, and quality knowledge is what we provide.
Like death nobody wants to think about the un-thinkable. We all like to dwell on the NOW – but disasters in the future can strike at any time.
What started the idea for this site?
Before I'd even heard of the word survivalist or prepper I used to watch movies – lots of movies!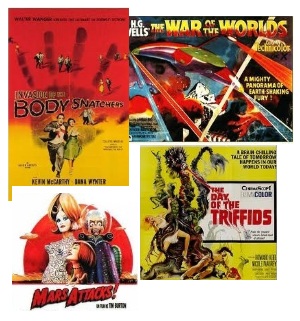 The ones that drew me were always the disaster films.
I guess lots of people watch films like "war of the worlds", and "day of the triffids" for a quick thrill. But the more I got absorbed in those movies the more I began to think to myself – how would I re-act? How would I survive?
I used to laugh at the stupidity of the characters and think I would automatically do A LOT better, but as you think deeper about it, you do begin to wonder?
So much to think about? What stuff should I pack or buy? How would I defend myself? How can I protect my family? And so it goes on…………………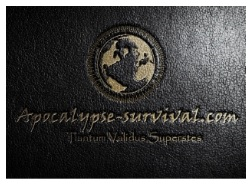 That's why this site was created, it seems with the recent economic disasters and the almost monthly natural disasters it was time to build a site that could REALLY help people. Those movies seem a lot closer to home, than they did when I was a kid.
Of course I don't claim to know everything, the subject of prepping and survival is so BIG and broad…..so I have got together a team of experts, each knowledgeable about their own field of expertise and willing to share it here.
About me - the owner
My childhood was in the 70's when everything seemed much easier going. It was an almost "swallows and amazons" childhood for me.
With acres of forest and countryside by our home; along with my brother and a friend we would build tree-houses, rope bridges, catch fish (ok minuscule ones) – scorch food over open bonfires, manufacture huts with surrounding branches and vegetation and even build go-karts using an uncle's jigsaw. And a ton more, getting ourselves into a number of scrapes.
Like every 70's child and reader of pulp fiction comics we were skilled in mainly how to fight Nazi's or become secret agents but those career choices never materialized.
But the other skills I had then as a youngster are still as valid as ever.
After I went to college and then university, I spent nearly a decade working in a large growing technological financial institution, which although had its moments I largely hated it (and the people in it). – see the film office space – that's me ( I love that film, i'm sure its about me ).
I wanted to change my life, dispense with long hours and un-fulfilling materialism and enjoy my life. I was going in the wrong direction and I had nothing in common with most of the people that shared the same carpet space as me.
So when did this website begin?
It was then I discovered SBI and began to build a website. I had a couple of failures – I was all hare and no tortoise, but eventually I got it right. SBI shows you how to build a profitable website that really works – no drama, no tricks!
You can even ask them questions directly , if you're not sure about anything. I wish I knew about them sooner.
When redundancy came up where I worked, I snatched their hands off - They couldn't care less about me .
I could now work on my site full time and live life without the stress of my badly paid old job.
So that's my life, I'm doing what I always wanted to do – and I'm doing IT now – build a business that helps people and gives me an income that I don't have to work anymore. Find something you love and you can do it to.
But before you do – please scout around apocalypse-survival.com and enjoy yourself, educate yourself and keep your family safe from whatever the world has to throw at you.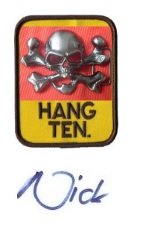 Remember - A nurse had recorded the most common regrets of the dying patients in her care, and among the top wishes were – "I wish I hadn't worked so hard" and "I wish that I had let myself be happier" – perhaps it's time you did both?
Survive and thrive……………….
Forget about me…what about you? It's time to start freeing yourself from a cubicle. The best way to do that is choose SBI (Sitesell) – it's got the best tools, support and forums on the web.

The Beatles - Blackbird
Footnote - I also love zombie movies – and if anyone is out there who's making a zombie flick or program drop me a line; if you're ever short of an extra.
Return from About Me to Survival Situations
---
---

Print This Page