Survival Shotgun
The survival shotgun is one of the most valuable tools in a post-apocalyptic situation. Under normal circumstances the shotgun is used primarily for security purposes, even a small woman can strike terror into the heart of a home invader when aiming a shotgun at him.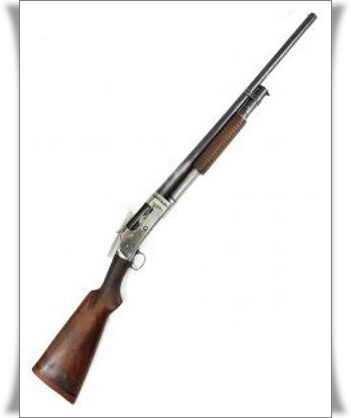 Shotguns are more violent compared to pistols, but are a close or short range weapon when compared to a rifle. Additionally, shotguns only have limited magazine capacity, although one can find a variety of shells available for most shotgun gauges.
Enumerating these differences may make a shotgun least likely to be a good weapon for hunting in a survival situation, but as a defensive weapon it can come in handy.
Advantages of a Shotgun
A survival shotgun may have its disadvantages such as size and weight but there are 6 reasons why every survivalist should at least have one:
Shotguns in general are considered strong powered weapons. The recoil alone from a shotgun is quite frightening and in untrained or amateur arms, it can cause shoulder pains. The recoil is so strong in fact that it is 2 or 3 times more powerful than a handgun. Shotguns have been used for a back-up long arm for at least one hundred years - used mainly for law enforcement. The use of shotguns has been part of history dating as far back as the two World Wars.
A shotgun gives the individual the option of firing different rounds. Both lethal and harmless ammunition can be used in a shotgun. When the intent is only to hamper or disable, a rubber projectile from a shotgun is able to do just that. When the intent is to kill a predator or attacker, a shotgun is able to shoot slugs or pellets just as easily.
A shotgun's availability is higher compared to other guns. You'll find them in most gun stores, if not all, at gun shows and for sale by private parties. Shotguns are also cheaper compared to most rifles. In America, a shooter can purchase a shotgun for less than $200.
Shotguns are usually the last kind of weapon to be banned likely because it is considered as a sporting arm. In cities like Chicago, it is legal to possess a shotgun where large magazines or handguns are banned.
A gunman who owns a shotgun can easily maintain it. The costs of maintaining and cleaning a shotgun are low and can be done with both improvised and commercial supplies.
Shotguns are flexible. A shotgun can be used for defense purposes in a home or private commercial area. Most security personnel carry a shotgun for such purposes. It can also be used for hunting game.
When choosing a survival shotgun, it eventually boils down to the Remington and Mossberg. Both weapons have their own strengths and weaknesses and there are proponents for each shotgun. Both brands quality make them popular all over the world. Before deciding on which survival shotgun to choose, it is important to know the difference between the two.
Mossberg 500
Polymer safety button is attached in the Mossberg 500 and also has a trigger assembly.
Mossberg 500 magazines can't be extended due to its barrel that secures it which is attached at the end of the magazine tube.
An aluminum receiver is attached to the Mossberg 500 that loosens up the shotgun although it avoids the usage of sidesaddle ammo carriers which are not suggested by factories.
Remington 870
It uses a safety push button which is not too obvious compared to Mossberg's.
The factory stock pump is long with sidesaddle ammunition.
In order to attach magazine extensions, Remington express magazine tubes have hollows that must be removed.
While there are other shotguns available in the market, the two above are among the most sought after for survival purposes. To have a survival shotgun in the home will leave every household prepared for situations such as an apocalypse or a post nuclear war explosion. Always prepare for the worst and having a good, handy weapon on hand will give survivors the best advantage.
Return from Survival Shotgun to Survival Bug Out


Print This Page