Portable Dental Kit: Emergency Dental Care and Tooth Repair Kit

You may want to consider adding a portable dental kit to your survival supplies as you have no way of telling what access you'll have to dentistry in the case of an apocalyptic event. While you will probably already have stocked toothpaste and a year's supply of toothbrushes, the dental kit will help to give you some preventative measures as well as providing some pain relief in the worst case scenarios.
Key Components
Not every portable kit on sale from survival websites will give you a full and comprehensive tooth care system and the portable aspect means that you will not get everything that your full dental kit will have. However, you should be looking for a portable kit that contains:

Gum care cream – Gum disease can be a killer if left untreated and in a world where society is reduced to day to day survival, it may be months before you can get proper medical attention. The best remedy is preventative brushing but people in your party may still develop gingivitis through a lack of vitamins. In these situations, you will need a cream or salve to put on the gums, which will reduce swelling and provide pain relief.

Reusable toothpicks – Unclean spaces in between the teeth is a major cause of enamel decay and bad breath. It can be hard to reach every single space with a regular toothbrush which is why having a supply of toothpicks in your dental kit will help. Try to find a portable dental kit that offers plastic toothpicks that can be washed, sterilized and be reused so that you do not have to worry about running out.

Oral rinse tablets – While mouthwash may seem like a luxury that you will not be able to afford in a survival situation, it can improve the effectiveness of brushing by up to 70%. However, it is not practical to have big containers of oral rinse as it stops your dental kit from being portable. To make it more lightweight, buy oral rinse tablets, which dissolve in a cup of water and are ready to use in under a minute. You can then pack the tablets and use your water purifier to get the same effect.

Top Brands for a Portable Dental Kit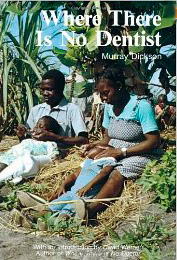 It is possible to buy pre-made dental kits that have some of the key components, but it may be cheaper and easier to put your own portable dental kit together from different companies and put it together in a waterproof bag. The best brands for each component are:

One Minute Dental Care – This is the best gum care cream on the market and comes with a one-year satisfaction guarantee. It is filled with antibiotics and anesthetics to reduce pain and swelling in cases of gum disease. It can also be used to treat toothache and mouth ulcers.

PlaqueFree- The PlaqueFree range covers everything from tongue scrapers to handheld mouth mirrors, but it is the multi-use portable dental kit that you will want. It has plastic toothpicks, scalers and a tongue scraper all for less than $10.

MGS Mouthwash tablets – These come in packs of 1000, which make them perfect for survival dental kits. They also come in a range of different flavors such as mint, orange and vanilla making them kid friendly. One tablet mixes with 2 cups of water, which will be enough for a family of four to use each day.

Remember as you are shopping around that your portable dental kit needs to be small enough to take with you in your bug out bag. You can store larger dental equipment in your permanent survival storage, but the minor stuff needs to be small and easy to access.

---
---
Return from Portable Dental Kit to Survival Medicine

Print This Page