One Year Food Supply: Long Term Storage Food and Food Supplies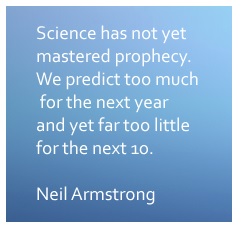 When you're trying to prepare yourself for an emergency, a one year food supply is a great addition to your provisions.
Many companies offer freeze dried food and it's often cheaper and easier to buy a full one year supply as opposed to getting individual items one at a time. These foods will ensure that you can get proper nutrition if your normal source of food is destroyed in an emergency.
Advantages
The main advantage to buying a full 52-week food supply instead of buying individual cans and pouches is that you can save money. Buying the exact same amount and types of food individually would cost substantially more than if you were to buy them all together in bulk. It also costs less to ship the entire supply at once than it would cost to ship a few items from one place and a few from another.

The other advantage is the fact that it's much easier to order everything at once, in bulk from one place. You don't have to worry about finding what you need or that you won't have enough for a full year, you just find the one you want and buy it.

Disadvantages
The main disadvantage with buying a prepackaged one year food supply is that you do not get much of a say in what you get. The descriptions tell you what you get very clearly, but if you want one food but not another, you can't substitute to get a combination that you "really" want.

Where to Buy a One Year Food Supply

The easiest way to buy a one year food supply is to look online. Websites such as thereadystore.com and beprepared.com offer a wide variety of options including products from Provident Pantry and Mountain House.

Options
Emergency Essentials categorizes their one year food supply selections by the number of calories you'll get per day. They have 2000, 1600, and 1200 calorie per day options. The price is much higher for the 2000 than the 1200 but you get quite a bit more food. You can also choose between the premium and regular options with the premium having higher quality food for a higher cost.

The Ready Store  also categorizes their one-year offerings by number of calories. You can choose between the 2400, 2000, 1600, and 1300 calorie-per-day options. Prices for these year-long supplies range from approximately $1000 for the lowest calorie choice to $5000 for the highest calorie option.
Contents
Emergency Essentials gives you cooking staples such as sugar, baking soda, chicken broth, and flour. The year supplies offered on the website also include dehydrated and freeze-dried fruit, vegetables, dairy, and different types of meat so that you can easily cook your own meals. The Emergency Essentials products offer staples such as flour and sugar.

The Ready Store year long supplies include fewer staples and ingredients but more pre-made meals. Some of these meals are freeze dried and some are dehydrated.  Many people like the ease of the pre-made meals but others find that they don't taste as good as what they'd make on their own, so it all depends on your personal preference.

When you prepare your food for an emergency situation, getting a one year food supply is easy and convenient. You have plenty of options regarding the quality of the food as well as the number of calories you'll get per day and the price can range from as low as $1000 to as high as $5000 for the high quality and high calorie packages. If you're trying to stock up on non-perishable food, a one-year supply might be a great purchase for you.
Don't forget many preppers use the one year supply to cover the basics, and then add tinned goods, treats and other tasty foods they have prepared themselves. So a store bought one year supply is often just the beginning of your overall food supply.
---
---
Return from One Year Food Supply to Survival Food

Print This Page