How to Build a Smoker Out of a Metal Drum for Smoking Meats
Learning how to build a smoker can be a way to answer those nagging questions about how to store fresh meat without any means of refrigeration in the summer months of a post-apocalyptic survival world. You have to assume that any event that causes you to have to live through survivalist methods will have also knocked any power source out - meaning that you'll have to find your own ways to heat, cook and store your food.
Meat in particular is tricky to store correctly, as it starts to decay immediately and can cause serious illness if not treated properly. Smoking is the healthiest way to dry the meat out and preserve it for future use.
What You'll Need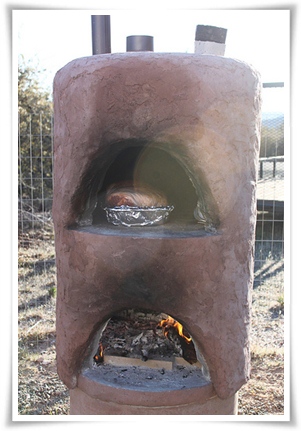 Photo courtesy of Michelle Dyer
When you decide to learn how to build a smoker, you shouldn't be intimidated by the more expensive smokers advertised on the television. Making your own smoker can be done for under $100 with the tools that you should have in your survival kit and a little bit of engineering knowledge. If you decide to learn how to build a smoker from scratch, you'll need the following:
A 55-gallon drum – preferably made from steel and it has to have had food in it before hand. Try to build a smoker out of an old steel drum that contained oil or other toxic chemicals will mean that your food never tastes right, and could actually be harmful.
Charcoal grate – this will go at the bottom to hold the fire off the ground to help increase the air circulation underneath.
Expanded metal sheets – for a 14-inch charcoal grate, you need it to be 24 inches high by 48 inches wide to fit inside the barrel.
Refrigerator magnets – they should be about the size of a credit card and will be used to cover the openings to reduce the air flow to prevent your fire from burning too hot.
Step One How to Build a Smoker

When you're planning how to build a smoker, the first thing you'll need to do is open one end of the barrel and light a large fire inside. Let it burn at full strength for an hour or so to burn off any hazardous metals or toxins that may have gotten in there.
Once you've done that, you'll need to follow these steps:
Make the charcoal basket – this needs to be covered so your meat doesn't touch the coals. Wrap the expanded metal around the grate so that it's nice and tight.
Basket support - Make holes for the 2-inch bolts and fit them through the sides of the barrel about two inches off the ground. Screw on the nuts so the bolts don't fall out, then place the charcoal basket inside the barrel until it comes to rest on the bolts. They will keep the basket off the ground.
Make your ventilation – the key to a good smoker is proper ventilation and air flow. Air will come in through the holes under the charcoal basket, feed the fire, release smoke and exit through the lid. You should drill at least eight half inch holes in the lid of your smoker to get a strong ventilation going.
Insert a thermometer – smoking meat is all about getting the right temperature as you want it to remain chewable without burning it. Drill a hole the same width as the needle on your meat thermometer about halfway up the drum. Make sure the thermometer is secured.
With these simple steps you now know how to build a smoker. It's worth having a few trial runs with different sized charcoal grates to see what generates a healthy amount of smoke. Once you're happy with your final design, you can begin to add different herbs and spices to the top of the charcoal basket to flavor your meat.
---
---

Print This Page