Freeze Dried Food is More than Survival Food Anymore

Originally created for soldiers and astronauts, freeze dried food is now popular survivalist items due to their long shelf life and ability to retain nutrients and flavor. Although canned and dehydrated food preserves just as well, these kinds of survival foods are vulnerable to loss of flavor and nutritional content that is so important to continued good health following a widespread disaster.
How Food is Freeze Dried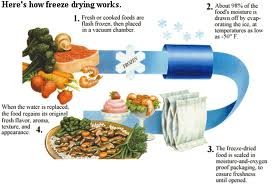 Also called "lyophilization", freeze-drying is similar to putting food into suspended animation by rapidly freezing it and then immediately putting it into a vacuum. When the food finishes the process, it is more compact and lighter, making it perfect to carry in a backpack or bug-out bag. This is because freeze dried food loses around 98 percent of the moisture originally contained in the food.
To eat foods that are freeze dried, you just add boiling water, wait a couple minutes and then eat. When boiling water is inaccessible, you can rehydrate freeze dried foods with cold water; however, it will take food much longer to rehydrate and become edible. Also, some food that is freeze dried can be eaten without rehydration as a crispy or crunchy snack, such as the freeze dried ice cream.

When tightly sealed to prevent moisture from seeping into a freeze dried meal, packages containing this type of preserved food will remain unspoiled and edible for ten years or more. Because most of the water has been removed from these foods, enzymes and microorganisms responsible for rotting food cannot live in such dry environments.
Freeze Dried Food Sources

Food Insurance

Food Insurance is a company that sells freeze dried foods in Mylar pouches with a seven to 10 year shelf life or #10 cans that have an over 25 year shelf life. They also sell emergency food kits in the form of a bug out backpack that contains enough food for two or three people for up to two weeks.

Some of the foods offered by Food Insurance include

Breakfast--blueberry pancakes, chocolate protein shakes and honey/almond granola

Lunch and dinner--cream of potato soup, lasagna, beef stroganoff and beefy macaroni and cheese

Long term entrees--these meal plans come in 632, 948, 1264 and over 2000 entree packages

Food Insurance also provides a "Pay As You Go" program for people wanting to prepare their emergency food plan affordably and quickly by paying small monthly amounts instead of one large sum.
Food for Health International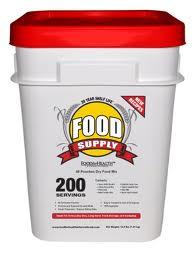 Another company specializing in freeze dried staples for survival purposes is Food for Health International. They offer a variety of bulk-packaged items you can easily store in a pantry, cellar or homestead in preparation for a disaster:

Freeze Dried Fruit Variety Kit--supplies 480 servings of freeze dried apples, blueberries, bananas, raspberries, pineapples and strawberries

Freeze Dried Vegetable Variety Kit--supplies 320 servings of freeze dried tomato slices, corn, green beans and potatoes

Also available are packages containing all one kind of fruit or vegetable as well as dehydrated tomato flakes.
Alpine Aire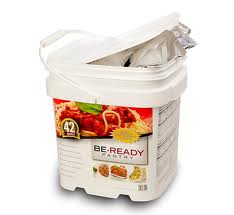 Established in Bozeman, Montana, Alpine Air has been providing survivalists, campers and preppers with ready to eat, dehydrated and freeze dried items for over 25 years. Their foods have a guaranteed shelf life of 15 years and come in no cook form as well as 50 percent, 75 percent and 100 percent no cook options.

Alpine Aire's freeze dried edibles are available in many different entrees such as seafood, turkey, chicken, hearty soups and vegetables. One item called the "SuperPak" system is popular with customers and involves a bulk package with enough foodstuffs to last one person up to two years or two people up to one year. Featuring 56 different kinds of foods, this system also provides over 2000 calories per day and is 80 percent "no cook" using either cold or hot water.

The inclusion of freeze dried food in any long-term survival plan is a necessity to ensure you and your family has access to nutritious food that will not spoil even under the most extreme conditions.
---
---
Return from Freeze Dried Food to Survival Food

Print This Page