Fiction by FleaTaxi: Post Apocalyptic World and Survival Fiction
It can be hard to find well-researched PAW fiction, but any fiction by FleaTaxi is almost certain to contain grains of truth and ideas for survival in a post-apocalyptic world (PAW). Post apocalyptic fiction usually focuses on one person or family and their heroic attempts to survive in the face of adversity, but FleaTaxi's prose tends to look at the world in general and highlights the importance of being prepared ahead of time.
The Author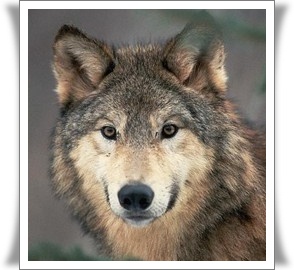 FleaTaxi was the pseudonym of David Murphy who wrote over 200 post apocalyptic stories online. He sadly passed away in 2011 at the age of 51 but in the meantime spent a lot of time researching and writing cautionary tales of how to deal with the end of society. He lived in California for his early years and moved out to Nevada in his thirties to be closer to his family. His experiences there taught him how to survive out in the wild and he always took a keen interest in the great outdoors and how to make the most of ordinary objects around us.
Hints and Tips
While the fiction by FleaTaxi may not be great prose, the main reason that fans of PAW fiction flock to his writing is the level of detail. The stories are not out and out prepper how-to books but each of them describes a different TEOTWAWKI scenario and a different group of people surviving through it.
The key to success which comes from reading any fiction by FleaTaxi is advanced preparation. Each family or group of people start each story having laid in a good food supply, usually with some sort of sustainable plan such as seeds or hunting weapons. They also are usually armed to the teeth against any invaders, something that FleaTaxi obviously believes will happen when resources are scarce and the number of people who have practical survival skills dwindles.
Why Fiction by FleaTaxi?

One of the main reasons that a lot of preppers recommend reading any sort of story by FleaTaxi is that he is not afraid to name items by brand in his stories. For example, in 4th of July, he talks specifically about the kinds and makes of hunting knives that he recommends and in Bugged Out in Elko the focus is on the kind of guns that require the least amount of upkeep in a survival situation. FleaTaxi does stop short of telling where to get hold of these items, but he allows the reader to fully understand how each thing would be used.
North to Alaska
While you can find hundreds of TEOTWAWKI stories by him online, the most popular fiction by FleaTaxi is his North to Alaska series. It charts a family who are preppers as a way of life and not necessarily as part of any movement and how they live, love, grow and prosper in an interesting time in US history…or possible future.
The story begins with Roy, who following the death of his beloved wife, decides to go hunting in Alaska. Unfortunately, the plane goes down, killing the pilot, and Roy is left to survive in the wilds of the Land of the Midnight Sun.
The tale is full of faith, common sense survival skills, a lone wolf who becomes a companion to the lonely man, and encounters with Alaskan bear, moose and caribou. A daring journey down a treacherous river in a homemade dugout canoe brings Roy back to a semblance of civilization, and the beginning of the rest of his life.
Spanning decades, the reader will rejoice with Roy when he falls in love and marries again, rejoice with the birth of his son, Ron. You'll be fascinated by the young man, Ron, as he becomes a pilot at the young age of 15 with the responsibility of providing necessary transportation for an isolated Alaskan village. Ron grows up, marries and eventually the reader gets to know his children.
Peopled with remarkably resilient and perceptive people, glimpses of national and world events, amazing inventions and always love, the four stories in order are:
North to Alaska
Escape from the Rat Race
Allakeket Airlines
The Kids are Alright
As with all fiction by FleaTaxi, all of these stories and more can be found online for free as either Adobe Acrobat documents or ebooks for your phone or Kindle. FleaTaxi never wanted to publish his stories for money as, according to his wife, he felt that the knowledge and information that he shared should be spread as wide as possible and that he shouldn't gain from helping other people to prepare.
A good place to start is Jerry D Young's website which now stands as the key repository for FleaTaxi fiction, as well as most of the other important PAW fiction writers.
---
---

Print This Page