Dollar Store Preps: Useful Preps Found for One Dollar or Less
Dollar Store preps can be found at any of the "dollar" stores around that offer a wide variety of household goods, health and beauty items, and even hardware for the measly cost of one dollar or less. Yes, "less" because if you are shopping at the .99 Cent Store, you'll save a penny.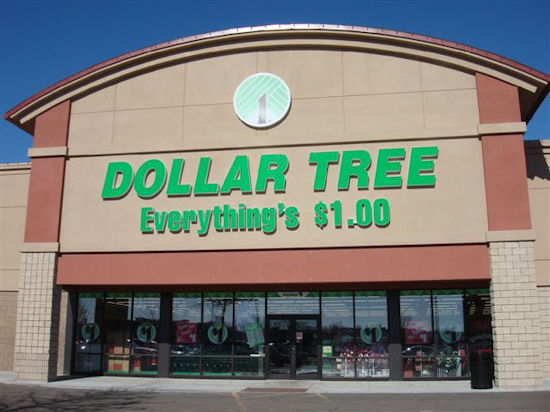 So many people say they can't prep because of the cost, but with a little conservative shopping, price checking, coupons, and buying sales items, combined with dollar store preps everyone can prep.

Dollar Store Preps: Dollar Tree or .99 Cent Store
Most people poo-poo Dollar Tree or .99 Cent Store items, but I've found that for creating a first aid kit, stocking up on medical and health care items, that I can't beat the price. I also discovered that the brand of sensitive tooth paste available at DT actually works better than the expensive Colgate or Aqua Fresh sensitive toothpastes.

Check out these other deals:

Personal Care


Bar soap

Body wash

Deodorants

Shaving cream

Disposable razors

Shampoo

Hand sanitizer

Toothpaste

Toothbrushes (multipacks)

Floss (multiple prep uses)

Petroleum jelly

Sun block

Skin care lotions and moisturizers

Combs (multipacks)

Brushes


Medical

Athlete's foot cream

Medicated body and foot powder

Pain-relieving patches

Knee support

Epsom salts

Advil, Aleve, Ibuprofen

Aspirin, acetaminophen

Laxative

Anti-diarrheal

Antacids

Milk of magnesia

Sleep aids

Digital thermometers

Analgesic gel

Cold packs

Anti-itch cream

Cough relief

Electrolyte drink

Sinus pain and congestion relief

Cold and allergy relief

Day and night-time multi-symptom

Chest rub

Vitamin C supplements

Anti-storing nasal strips

Facial tissues

Vitamins and supplements


First Aid


Bandage strips

Gauze pads

Bandage tape

Dressing bandages

Elastic bandages

Triple antibiotic cream

Hydrocortisone cream

A&D Cream

Hydrogen peroxide

Antibacterial wipes

Rubbing alcohol



Feminine


Tampons

Maxi pads

Panty liners

Warm jelly

Bladder control liners

Pregnancy tests

Ovulation predictors


Bug Out Items


Travel mugs

Digital electronic kitchen timer

Corkscrew/bottle opener

Stainless steel utensils

Cheesecloth

Can opener

Jute twine

Gloves

Lighters/matches

Flashlight

Duct tape

Plastic drop cloths

Filter breathing masks

Steel wire (snares)

Utility knife

Carabiner clips

Safety eye goggles

Batteries

Rope

Twine

Cable ties

Superglue

Plastic rain ponchos

Knit caps

Safety pins

Sewing kit


Bug Out Bag Food


Salted peanuts, multi-pack

Trail mix

Dried fruit

Raisins, multi-pack

Fruit roll-ups

Granola bars

Cheese sandwich crackers

Beef jerky

Beef sticks

Drink mix singles

Taster's Choice coffee singles


Misc. Dollar Store Preps


Wooden clothespins

Clothesline

Scissors

Round glass marbles (slingshot ammo)

Paper & writing supplies

Pens, pencils and markers

Cleaning supplies

Candles


Eye Care


Murine eye drops

Eyeglasses repair kits

Sunglasses

Reading glasses

Dollar Store Preps: Cautions
Of course, as some will remind you, "you get what you pay for". While you have a better chance of getting assured quality when you buy name-brands and pay a higher price, if you shop smart you can get some great stuff. However…without a doubt you do run a risk of getting items of questionable quality.

For instance, watch out for the plastics. I bought a box of kitchen garbage bags, only to discover that over half of them were not sealed at the bottom.


Metal tools are often made of substandard metal, which means they can bend or break if used for anything other than their intended use.


Clothing items like socks are often very thin with weak hems. For the most part you would be better off shopping at a thrift store for clothing.

Use some wisdom when it comes to certain items, especially those for children or pets. Since most of the items are from China, you should avoid buying pet food that's not name brand and from the US. Likewise little plastic toys and items for feeding infants and children should be avoided as such things from China have had high levels of lead.

Bearing the negatives in mind, you will find that a little goes a long ways when it comes to prepping on a budget.

---
---
Return from Dollar Store Preps to Survival Equipment

Print This Page