Bug Out Bike
When you're making your survival preparations, you may not think a bug out bike should be part of your plan. However, when you're thinking about being able to make a quick getaway, then a bike makes perfect sense as a bug out vehicle.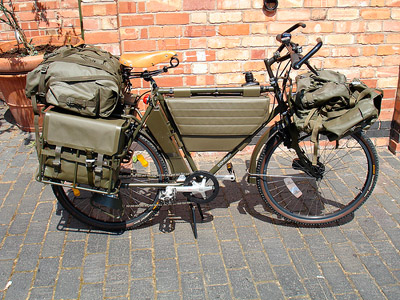 Small, able to cover most types of terrain and are easy to maintain, a bicycle will take you from one place to another, even after other vehicles stop running. 
The main drawback is that there is usually only enough room for one, or two with a pillion, so if your planned survival party has multiple members, you'll either need to rethink the size of your group or invest in a fleet of bikes.
Choosing the Right Bike
You'll find that there is a big difference between a bike that you use to get around the city or go on day long rides and a bug out bike that will be your main source of transportation in an apocalyptic scenario. When you're looking for the right bike, make sure it has these features: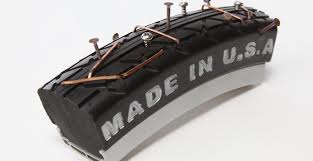 Easy release wheels - being able to get back on the road quickly will be important in a survival situation and when you're cycling over rough terrain, punctures are going to be the most likely and most common kind of repair that you'll be making on your bike. Most top end mountain bikes come with easy release wheels, which use a twist and lock mechanism to save you from having to mess around with wrenches.
Suspension - if you're choosing a bike as your prime mode of transport, you'll need one that is comfortable to ride on for hours on end. A good saddle will help, but if you're going to be putting the bike through its paces over rocky terrain, strong coil suspension on both the front and back tires will make for a much easier and smoother ride. 
Space for panniers - your bug out bike will be the first thing you grab when disaster strikes so it needs to be able to have room for all of your bug out gear. There's only so much that you can fit on your back, so make sure that whichever bike you choose is able to support panniers over the back wheel.
Other optional extras and accessories that will improve your bug out bike include:
Folding parts - space will always be at a premium as you settle into your new survival lifestyle and while it's easy to store a bike inside a normal sized house, it can suddenly take up precious room in a campsite or cabin. Fold up bikes cost more than their regular counterparts but may be worth the extra cost in the long run. 
Dynamo generator - if you're planning on moving around at night for safety, a bike that has its headlights powered by a dynamo will save you worrying about batteries. If you have a little electrical knowledge, you may also be able to use the bike like an exercise machine to generate electricity. 
Trailer - you can hook a small trailer on the back of most modern bikes and the extra space will make all the difference as you make your escape. Be sure to buy one with a strong cover to keep it water proof and the tires should have inner tubes rather than being made out of solid plastic to help you cover rough ground.
Above all, with whichever type of bug out bike you buy, you'll need to perform monthly maintenance checks, especially if you use the bike on a daily basis. Things to look out for include wear on the tires, slow punctures, lack of grease on the chains and loose brake cables. By keeping up with the repairs on all of these, your bike will be ready to go at a moment's notice. 
Return from Bug Out Bike to Survival Bug Out
---
---

Print This Page