Best Survival Rifle
Buying the best survival rifle is one of the best decisions a person can make. Disaster will strike at any time and will attack through any form without warning and when this happens; nothing is more valuable for a person's survival than being prepared. In preparing for disasters and other emergencies, it is very important to consider the possibility of the need for protection from looters and wild animals and the need to hunt for food. In that case it is very important to include a survival weapon on a survival kit list.
How to Choose a Survival Rifle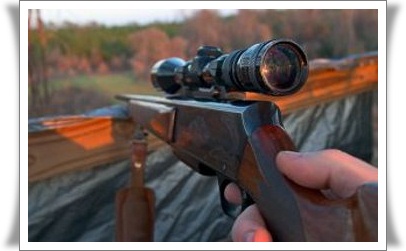 It is important to know before finding the best survival rifle, that there is no perfect gun for survival because survival situations may vary. Every weapon or gun is designed for different purposes and will serve well only in specific situations it is designed. A particular rifle may do well in hunting small games for food but may not be best for protection against wild animals. Another important factor to consider before choosing a survival rifle is the reliability and durability of the weapon. Another consideration is the cost of the rifle and ammos.
What is the Best Rifle for Survival?
The best survival rifle has long been the topic of argument between survivalists. There are many opinions and arguments about which caliber is the best survival rifle. One of the most recommended and disputed rifles is the .22 Caliber rifle and here's why.
The .22 caliber rifle is known to be the most affordable rifle in the world. Aside from that, the .22 ammo is inexpensive and can also be used for both rifles and pistols. The .22 Caliber rifle is also great for hunting small and medium size game for food. With good skill and aim, the .22 caliber will take out almost anything, even large animals.
Although .22 calibers are highly recommended weapons for hunting, like all other weapons, it also has its disadvantages. Many will not consider and recommend it as a good weapon for protection. Some of their points include that a .22 caliber rifle is small in size and therefore has lower power. Some say that it also offers low protection against large animals such as bears, lions, tigers or even human invaders.
Here is a list of some recommended .22 caliber rifles:
Ruger 10/22 rifle
Henry Survival Rifle
Springfield M6 rifle
Marlin 70PSS
Ruger Charger
CZ M6 rifle
Survival Rifle with More Power
Higher caliber rifles such as .40 or .357 may offer a better protection against large predators or from human invaders. High caliber rifles are great for hunting larger games such as adult deer or even moose. A higher caliber rifle gives the user the ability to shoot from a longer distance with better accuracy than low caliber rifles.
In choosing a higher caliber rifle for a survival weapon, it is always important to remember that higher caliber rifles means bigger, heavier and more expensive ammunition. It also means that it is a heavier and bigger gun, slowing the user's mobility. Higher-powered rifles also tend to be much more expensive than a .22, no matter the make.
The availability of the ammunition of the high calibers may be limited depending on the laws and regulations of a certain area. As for which is the best survival rifle, automatic or semi-auto, it highly depends on the situation.
Here is the list of the recommended high caliber rifles:
Marlin Model 1895
NEF Handi Rifle
Ruger Ranch Rifle
Remington 280
SKS Assault Rifle
Kel-Tec Sub2000
Rossi Ranch Hand
Before deciding on which survival rifle to buy, consider the availability and the affordability of the rifle and ammunition. Consider also on stock piling large amounts of ammunition and a few pairs of rifles. The best survival rifle for you is of course dependant upon your skill and finances, but you should always go for quality and avoid the poorly-made firearms.
Return from Best Survival Rifle to Survival Bug Out


Print This Page