Best Shotguns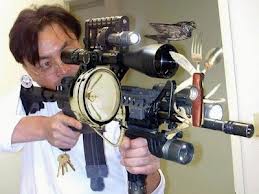 When you think of the best shotguns, you probably have one or two specific firearms in mind but the truth is, your criteria for those pieces being the best could be completely different from someone else's criteria. A shotgun might be the best out of all the home defense weapons because as long as you are aiming it in the direction of the assailant, and shooting game or bird shot, you're going to hit the intruder. 
However, the best gun should not just be the top in its class but rather, it should have a number of good functions, be a quality piece made by a manufacturer that stands behind it and it should be the right gun for you.
Savage
The Savage 220 LH is among the best shotguns of the year for those of you that favor your left hand. It is a 20 gauge, so it does not have a lot of recoil and it holds two rounds in a detachable mag so you do not have to reload often, plus you can safely store it separate from the ammunition. This shotgun also has a fair price and helps you hit your target with its Accu-Trigger feature, a trait also available on the older, right-handed 220 model.
Browning
If your idea of the best shotguns are those that do not weigh you down, then you should like the 725 Feather gun made by Browning. A slim gun that is easy to hold, the Feather 725 weighs in at just under six and a half pounds and has a recoil pad to help prevent bruising while shooting this 12 gauge. It also features a new design, as Browning decided to apply a new choke to this walnut-finished firearm. A quality piece from a reputable company, this shotgun comes with a price tag of over $2000.
Not all Browning shotguns are over a couple of grand so if you want a superior firearm that made the top ten, you can opt for the A5, three and a half inch model or the BT 99 Micro Midas. They both sell for around $1500, but the A5 has a three and a half inch receiver and comes with the option of a camouflage design for an extra hundred bucks. It weighs about half a pound more than the Feather 725 and also has the recoil pad but the kickback is still strong.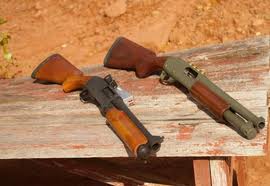 The BT 99 is among the best shotguns for beginners, as its design caters to smaller or younger shooters. It is a single shot trap gun with a 28 or 30-inch barrel, improved choke tube, 13-inch arms and a better recoil pad. It does have the downfall of not having a safety though, which can be dangerous for a young or inexperienced shooter. In reviews, the claim is that this missing mechanism is beneficial, as it prevents new shooters from attempting to use the gun with the safety on, a problem that could possibly lead to its own set of consequences. 
Remington 
If you want the most bang for your buck, then the best shotgun for you is the sportsman edition of Remington's Versa Max. It is not as bulky as its predecessor is but still offers the same quality and performance you would expect from a Remington. This 12-gauge shotgun, which reloads magnums up to three and a half inches, has minimal recoil, a modified choke and a moderate price tag of just over a grand. 
When reviewing a list of the best shotguns, it is important to remember that a firearm is only as good as its shooter. In other words, do not pick the biggest, fastest gun with the most firepower if you never fired a weapon, as you could end up injuring yourself or an innocent bystander. So, when choosing your weapon, make sure it is a quality piece but also the best choice for your level of experience.
A tip for the more inexperienced is to take a day out to your local shooting school, here they will often let you try out a variety of shotguns & cartridges and you can even try your hand at target and clay shooting  – ideally its best to give yourself a few days of lessons to improve your skill, with a qualified instructor. You'll see your aim rapidly improve, and you'll also find a shotgun that feels right for you.
Return from Best Shotguns to Defend and Protect

Print This Page