Best Portable Generator
Finding the best portable generator depends on your needs, as you might prefer small to large, low power to high power, or something for daily use as opposed to occasional necessity. Portable generators serve a number of purposes and offer a variety of functions so to select the one that is best for you, you must first have an idea as to your needs.
It is also important to know and weigh the pros and cons of each type of portable generator because sometimes more than one model or type can do the job you need but it may not be the most beneficial given your particular situation.

Emergency Portable Generator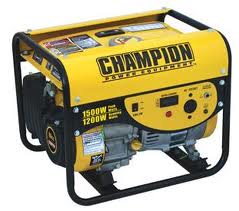 A main reason people buy generators is so they are not left with no lights and rotting food in the event of a power outage. However, buying a generator for this reason means you probably will not have to use it often or for a lengthy amount of time, unless of course a major event, such as a natural disaster occurs or a tree falls and takes out a number of power lines. For this reason, you do not need to invest a lot of money or buy anything complicated or fancy.

Still, the size of your house is a factor when it comes to price, as the bigger your home, the more power you need from the portable generator.
Among options for the best portable generator in the event of an emergency are those manufactured by Champion, Powermate, or Briggs and Straton. Each of these manufacturers offers a variety of sizes, power, price, and additional options in case you feel the need to upgrade.


Recreational Portable Generator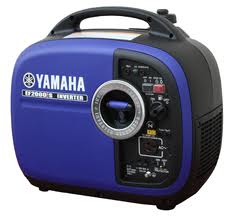 Camping, RVing, boating or spending a weekend in a non-modern cabin may require you to take along a generator. This type of generator does not have to be as powerful as the one you might use in your home, as the wattage on these models typically ranges from 1,000-5,500 and the price range is also generally lower.

In a recent annual review, the device named best portable generator for recreation was the Yamaha 2,000W EF2000iS inverter generator. This model, costing close to $1000, may be more than you want to spend on an occasionally used generator but do not worry, as a few other, more affordable models came in close second and third.

The Generac 5791 iX800 800W and the Briggs & Stratton 30473 2,000W Gas Powered Portable Inverter Generator are other models that might better suit your recreational needs and your budget, since they are roughly $300 less than the Yamaha model.

On the Job Portable Generator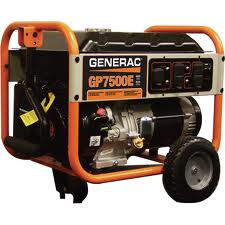 Construction sites are infamous for using portable generators and it is crucial that they use the best portable generator to avoid delays and accidents. Since these machines are in constant use and require more durability than other models, they tend to be higher in price, despite the fact they come in slightly less wattage than those used for the largest of homes.
For these tough jobs, the top three generators in the annual review all came from Generac, with the main differences as wattage and price. Other factors that affected the rating and price include noise, weight and run-time, which had minimal variations that should not affect performance.

Clearly, not every back-up power source is the same, which is the main reason you need to know the purpose for purchasing the best portable generator for your needs. It is also important that you do research and know the wattage your purpose demands because if you get a generator with too much or too little wattage, you could run into problems.

A portable generator, no matter how light or small, is still a power source and you must remember to always take the proper safety precautions and do your research before purchasing and using your new device.

Return from Best Portable Generator to Survival Equipment
---
---

Print This Page