Best Plant Identification Books
The best plant identification books provide important information in identifying plants that have medicinal properties or those that have fruits safe for eating. Botanists and nature lovers also like to know the names, both Latin and English, but more importantly, both amateurs and professionals need to correctly identify many plant species. If events make it necessary for you to forage for edible vegetation, you need to know which plants will aid your survival and which will harm or kill you.
Reference Books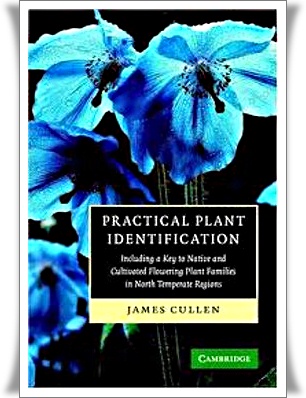 A vast variety of books are available to help you distinguish one plant from another and a few of the best plant identification books available are:
"Plant Identification Terminology: An Illustrated Glossary" Authors – James G Harris & Virginia Woolf Harris, Published January 2001 - Containing thousands of illustrations, this book is helpful in identifying many plant species. Each illustration in the book is accompanied by a description. In general, this book is an excellent reference for anyone interested in this subject. The price range for this tome is between $12-$70, depending on the source, and it is possible to obtain used copies for even less.
"Edible and Medicinal Plants of the West" Author – Gregory L. Tilford; Published 1997 - Many consider this 242-page book as one of the best of its kind when it comes to identifying plants that have medicinal value and that people use as food in the United States and Canada. The book has color photographs of over 200 plants and provides tips on how to identify them, their use as herbal medicine and as food and where to find them. Prices for this book start at under $15 but can go up to over $50 depending on the seller, or if it is new or used. This book is a necessity for both amateurs with an interest in this area and professionals in the field, which puts it on the list of best plant identification books.
"Botany in a Day: The Patterns Method of Plant Identification" Author – Thomas J. Elpel; Published January 2004 - This publication provides a starting point for those interested in identifying plants, just be aware you cannot learn all it has to offer in one day. Listing in excess of 100 plant groups and 700 genera, this book covers many plants found in the United States, Canada and all parts of North America. The format and language are simple and guide the reader in the simple ways on identifying plants. Unlike many similar books, this one highlights similarities between plants of the same family using simple drawings. The toxicity, medicinal values as well as whether or not the plant and or its fruits are edible, all make for interesting reading and prices vary widely depending on the source with used and new copies starting below $20.
"Botany for Gardeners" Author – Brian Capon; Published May 2010 - This book is somewhat technical, but it is a one of the best plant identification books for anyone who wants to know more than the basics of naming plants. An index improves the usability of this book as users can easily look up a name to find the required information quickly. The book is available from a wide range of prices depending on point of purchase with figures starting at a low of $11 and going to a high of $40. For those readers who do not want a print version, it is available on Kindle.
While these are some of the best plant identification books, hundreds of other books are available on the subject. The value of these books will depend on the extent of the user's knowledge and the purpose for wanting to buy or read them. For example, someone with an interest in herbal medicine would prefer "Botany in a Day" or "Edible and Medicinal Plants of the West" but a science-oriented reader would prefer a more technical tome like "Botany for Gardeners".
---
---

Print This Page