Best Herbal Remedies Books
When it comes to listing the best herbal remedies books available, the choice is wide. While some people are looking for another means of improving their health, others want an alternative if the local pharmacy no longer exists to fill a prescription.
Good reference books illustrate not only the common herbs and plants but also those that are somewhat unfamiliar in order to treat and manage all kinds of ailments. For those looking for alternative means of treatment, these books are a good source of research and knowledge.
Best References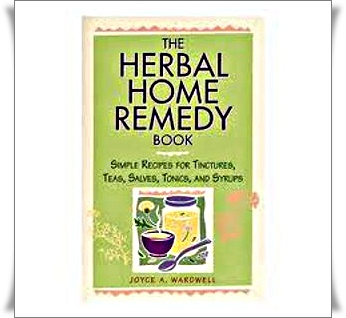 Four publications consistently make any list of the best herbal remedies books, and while preferences vary, they consistently appear in the recommended natural health book lists.
"Encyclopedia of Natural Medicine" Author – Michael Murray, N.D. and Joseph Pizzorno, N.D., Published 1997 - This must own book is for anyone with an interest in natural remedies and it actually covers much of what was in all the previous books of the authors. The publication is a combination of modern research and old herbal medicinal cures, and the reviews indicate it is a useful guide for a foray into the world of herbs. Prices for a copy start at a little under $20 at some online stores but it is possible to find used copies for under $20.
"The Scientific Validation of Herbal Medicine" Author – Daniel B. Mowrey, PhD, Published 1986 - Small compared to many others on this topic, this book provides a guide to many common herbs and their medicinal uses. The book looks at ailments such as high blood pressure and diabetes, and shows, which herbs can manage or treat the condition. The index makes it easy to find information either by ailment or the name of the herb and the reviewers list it as one of the best herbal remedies books as it is a source of information on herbal cures and various herbs. Used books are available for under $5.
"Desk Reference to Nature's Medicine" (National Geographic) Author – Steven Foster & Rebecca L Johnson; Published 2006 - This book definitely belongs in a list of best herbal remedies books and deserves the term, desk reference. Over 300 photographs and other illustrations show the best herbs for various ailments. Many of the remedies are centuries old and exist in various cultures. This publication provides additional information about each plant such as harvesting methods and locations where it is grown. Reviews of this book are excellent and the book is available for less than $20 in many online bookstores and used copies cost even less.
"The Herbal Home Remedy Book: Simple Recipes for Tinctures, Teas, Salves, Tonics and Syrups" Author – Joyce A. Wardwell; Published 1998 - One of the virtues of this book is the simplicity of its contents. Unlike some books of this nature, it is also humorous while being educational. The language is easy for anyone to understand, making it easy to use the remedies with no trouble. It discusses remedies from the backyard and even the kitchen cupboard. Reviews indicate that readers consider it a must have for natural cures for common ailments. It is possible to find copies for under $10, making it a great first book on the topic for beginners.
Other good books on the topic include:
"Encyclopedia of Herbal Medicine: The Definitive Home Reference Guide to 550 Key Herbs with all their Uses as Remedies for Common Ailments" by Andrew Chevallier
"Herbal Medicine Maker's Handbook" by James Green
C. Norman Shealy's "The Illustrated Encyclopedia of Healing Remedies".
The best herbal remedies books are both old and new, but the value and information they provide remains the same over the years. In fact, many, newer books contain the same information as the old ones, since the treatments themselves are effective.
---
---

Print This Page